karen savoca news
Savoca and Heitzman Inducted into the SAMMYS Hall Of Fame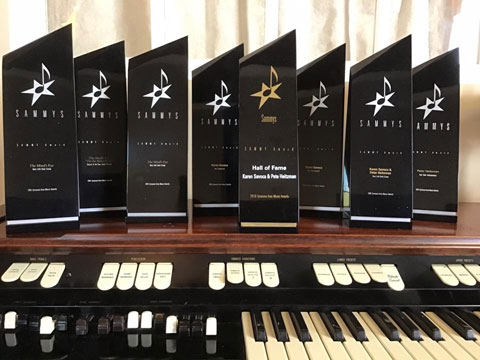 March, 2019 - We just introduced our eighth SAMMY to her older relatives. Thanks to Dave Frisina for his gracious and generous induction at the Hall of Fame dinner. Love and gratitude to all of you who support the arts... without you we wouldn't be able to do what we do.
Karen & Pete Appear on Wyoming Public Television
Karen & Pete are featured in a live concert on Wyoming Public Television's

Live From Dennison Lodge

. Other artists in the series include Eliza Gilkyson, Ray Bonneville, Pierce Pettis and more.